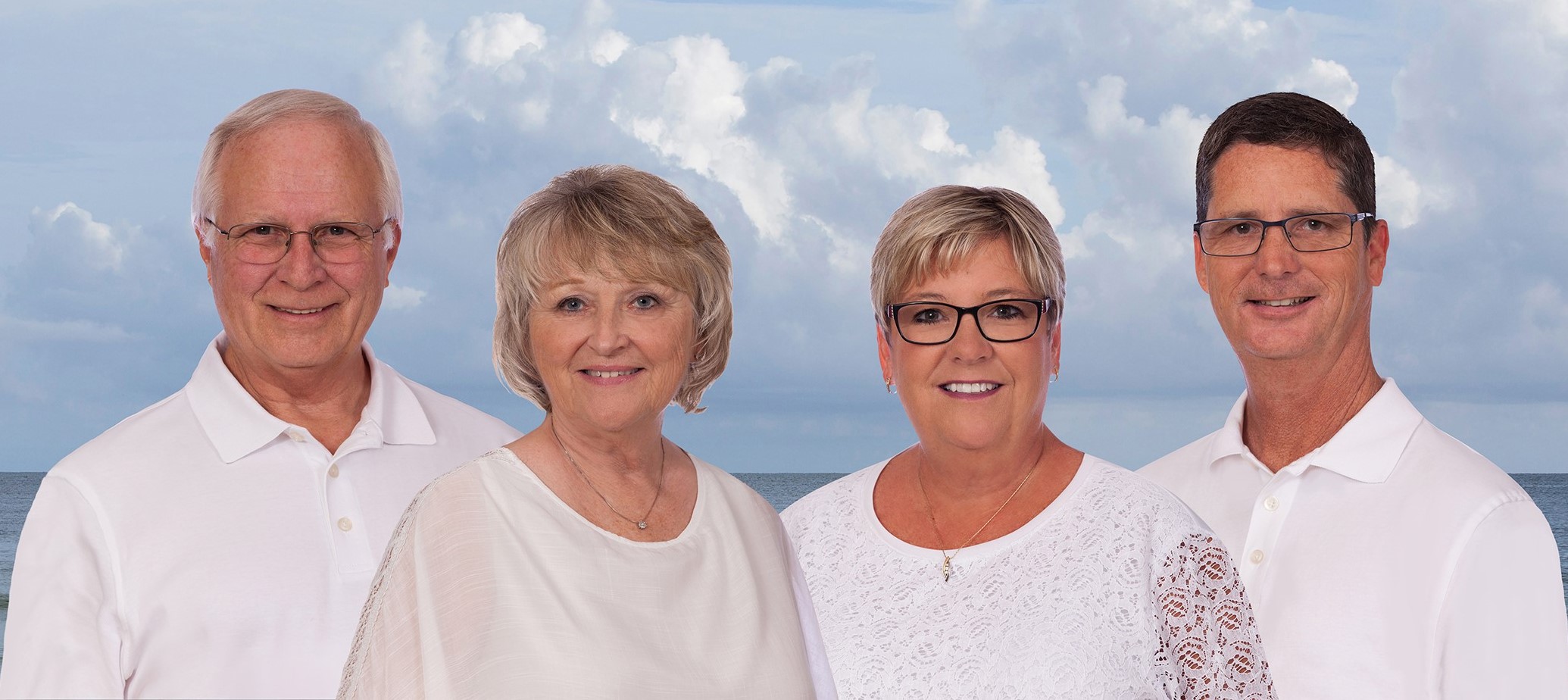 The Langham-Dilmore Team (31 years experience)
Medway Realty is one of the most advanced real estate companies in Venice. The Langham-Dilmore Team has built a solid reputation in the Venice and Englewood areas both professionally and personally. They have prospered by staying focused on the needs of the buyers and sellers. "Our customers come first, and we go the extra mile for each and every one of them. We help them not only with their professional needs but also with many personal needs. We treat our customers with the utmost of respect and ensure that they are well taken care of," explains Terry. Terry and Marilyn and Jim and Katy have created a friendly, warm, and caring approach to doing business.

Originally from the state of Michigan, the Langham's have lived in Venice since 1987. They chose Venice for the climate, beaches, sunsets, golf and the friendliness of the people. They have 3 children, 8 grandchildren, and 2 great-grandchildren that bring them endless hours of joy. Terry has the prestigious CRS (Certified Residential Specialist) designation and has successfully completed the HECM For Purchase Certification assisting senior buyers with retirement funding solutions when purchasing a home. Marilyn is the Transaction Coordinator for the team.
Jim and Katy are originally from Elmira, New York and relocated to the Englewood area in 1999. Katy has worked as a Realtor with Terry and Marilyn since that time. Upon retiring from the United States Air Force, Jim began his real estate career and completed the four-person team. Jim and Katy have 2 children and 3 grandchildren that live locally, so much of their leisure time is spent with family. They both enjoy boating….fishing and exploring the fun waterside restaurants that Englewood and Venice have to offer.
Serving their community has been a privilege and they would welcome the opportunity to share their knowledge and expertise with anyone in the area as well as with all newcomers. When you work with The Langham-Dilmore Team and Medway Realty, you will be taking part in a "Team Effort" leading to a successful real estate transaction.

If you are thinking about making a move or have a property to sell, contact them. With a proven track record, you can be assured of their commitment to meet or exceed your real estate expectations.